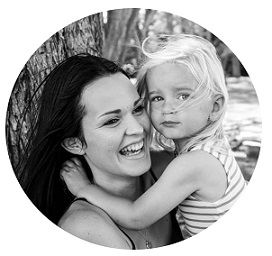 Twenty- one year old Mama to Malakai, born on 28.01.12. Living in Port Macquarie, Australia. Big dreamer. Organic , eco + ethical living. Vegetarian. Doula-to-be. Passionate about birth, human and animal rights.

This is a space to document my life as an almost doula, organic lover and natural parent, raising my small in a chemical-free home and our journey as we learn along the way.




How FUNNY is it that I still lurk my ex boyfriends Instagram regularly to make sure he isn't in town because I get so anxious of the thought of seeing him that I could vomit. And it's even MORE FUNNY that five years on I still want to fucking die at the thought of him being with someone else or loving someone else or being happy with someone else because FUCK HIM and what he did to me. And it's jusT HILARIOUS that I still cry remembering everything he did and said and how I wish so fucking badly that it hurt him too.

Source: thislittlefeeling

I DO NOT KNOW WHAT THE FUCK TO DO WITH MY LIFE AND I AM SO SICK OF BEING STUCK AND GOING AROUND IN THE SAME BULLSHIT CYCLE BECAUSE I CONSTANTLY TELL MYSELF I AM NOT GOOD ENOUGH TO CHANGE IT

Source: zerostatereflex

Jade's Blessingway

Today I was honoured and blessed to be able to hold a blessingway for my beautiful pregnant Mama friend, Jade.Jade has been on a completely emotional rollercoaster journey since being pregnant and having a blessingway was a perfect connection of all of our friends to remind her how loved she is and to honour her journey.

A blessingway is a ceremony which celebrates a woman's rite of passage into Motherhood. It is a coming together of a sisterhood of women to honour and nurture the pregnant Mama and celebrate the power of womanhood. A blessingway focuses solely on the Mama-to-be and is a spiritual event in which the pregnant Mama will feel connected, supported and filled with love; preparing her emotionally for her journey into Motherhood.

The first thing we did after coming together was the bead ceremony. Before the blessingway, I asked each woman to bring a bead, charm or stone that could be put onto a necklace or bracelet for Jade. The whole idea behind this is to provide a connection of strength and unity for all of us while Jade is birthing; a literal piece of every one of the sisterhood to be with her on her journey. We all sat in a circle and added our piece onto the chain, explaining why we chose what we did and what the meaning behind it was.

I chose a Tree Of Life charm which I felt has strong connections to the beginning of a new life as well as symbolising the strength and flexibility of a pregnant woman. I wrote a card with a poem about a Willow Tree that I gave to Jade with the charm.

I am a willow tree,
Strong, yet fluid

graceful.

I can bend with the wind,
but my roots are tough,

indestructible.

Opening to birth my child
is flowing with the wind:

from a soft and gentle breeze
to a stormy gale
back to a soft and gentle breeze.

My body is strong, but flexible.

I shall birth safely, freely, openly …

among my loved and trusted ones.

I am the willow, flexible

beautiful resilient
endowed with the power of surrender

to the wind rustling through my leaves,

my branches.

My roots reach deep into Mother Earth
Anchored in Her strength
I bring forth life

In love"

Next was the binding of the wrists ceremony, in which a long piece of string was passed around the circle and tied upon each woman's left wrist by the woman to the left of her. As each woman tied the string around the others wrist she would say "from women we were born into this circle; from women we were born unto this Earth". This ceremony is a hugely powerful connection to all of birthing women both past and present and the power of womanhood. The string is a symbolic connection of all of us and allows us to stay tuned into Jade as we send positive energy and love every time we look at our wrists. The string will be cut from our wrists once Jade's baby is born which will send out all of our energy and release the connection that we formed onto Jade and her new baby.

Next we were all given cards to write birth messages to Jade to have with her in her labour and cards to write letters to her baby for Jade to read after her birth and keep forever. I got out crayons, textas, pastels, glue and little bits and pieces and allowed for all of us to be creative in forming beautiful messages for both Jade and her baby. During this time there was so much positive energy released; allowing ourselves to release creative energies and so much love into our messages.

Following that Jade opened some cards and presents from each of us, containing more love, support and positive messages for her to carry with her on her journey. I gave her a card and wrote a huge message about Motherhood and all of the crazy wonderfulness she is about to endure. I also gave her three crystals; rose quartz, amethyst and moonstone.

When I was at college my doula college teacher, Renee, who was and still is such a huge inspiration to me, gave me three crystals and their meanings which hold a huge place in my heart. They are a reminder of the love surrounding me and the strength of a connection with womanhood. With the crystals I wrote out why I chose them and what meaning they held that I felt were important for Jade. Rose quarts was chosen for the love, healing and bonding properties which I want to pass onto Jade and her new baby in those first moments on their journey together. Moonstone was chosen to symbolise the feminine connection, strength of womanhood and power of motherhood. Amethyst was chosen for protection and the promotion of a calm mind.

Lastly, we pulled out some henna and decorated Jade's tummy and each of our wrists. This was such a beautiful connection and such a positive experience as we laughed at how incredibly lacking our artistic skills are.

Before leaving each woman received a candle to light while Jade is in labour to symbolise our connection with her on her journey through birth and the beginning of Motherhood. I wrote that as the candle burns, each one of us is asked to send out our love and strength to create an energy and connect with our sisterhood. Jade's candle had a poem written on it.

As my contractions come, the flame burns brighter.
My body is the wax of the candle, warming and yielding to the flame.
The more I breathe, the brighter the candle burns.
The wax melts and drips with each contraction.
My body becomes looser and opens to the flame.
I see my pelvis becoming soft and warm and pliable.
I breathe. With each contraction, the candle becomes softer.
I melt with the candle.
My breath helps the candle burn brighter, melting quicker.
I remain soft, warm, and yielding.




All in all, it was an amazingly powerful day with such a beautiful energy created between all of us. It is amazing to be reminded of how loved we are and to ignite bonds between powerful women to create an even more powerful connection of love and strength.

this afternoon i dragged kai around to several shops to put together a little care package for tyler. firstly, i wanted to thank him for driving me to sawtell three times when he really had no obligation to. but mostly, i just wanted him to be reminded that he deserves to be happy and that, beneath all the crap, he is such a great guy.

i just wrote on his card and it was so hard to find the words to say. i want to tell him how much of an amazing person he is and how much he means to me, but in all honesty, so much of that is lost. he has lost himself in the mundane motions of every day life. 

i often try to reflect upon our relationship, mostly friendship, and pinpoint the moments where things could have been different, or went differently. but in all honesty, i just feel like we don't fit. admitting that is really hard. but from the beginning there has always been something missing.

then along the way things got complicated and messy and making time to make each other feel loved and supported was never a priority for either of us. and so the wedge between us got thicker and thicker until there was no climbing back out from underneath. 

today i feel a peace that i feel needed to come. one that has allowed me to know that we both deserve happiness and that our direction in life needs to change to the point that we can't keep moving forward together. i know it has to get harder before it gets better but that is life and i know that i will find my feet eventually.

i have said so many times that i can't keep going in this cycle of misery. sometimes it doesn't even feel like misery and it just feels like this is what life is. but i don't want to live like that anymore. i want to enjoy life, cherish it, truly love myself again. it has been far too long. 

it is going to take a huge leap of faith but it is time to really, truly, cut ties and do this alone. emotionally i have been doing it alone for a long time and it has been far more debilitating than it would have been if i really want physically alone, too. 

although there has been no relationship for a long time, there has been the "what if" or "one day" or "when this changes" for so long that has always kept us hanging on just that tiny bit. but it is time to really let go. 

i am grateful for tyler. i am grateful for four whole years and every single bump along the way. i am grateful that despite whatever paths we take, our roads will always come together through the beautiful human that we created. half him, half me, bounded forever. 

i am absolutely terrified but i am ready to take the next steps.